Like traditional venture capital (VC) funding, crypto venture capitalists (VCs) provide financial support to early-stage crypto startups and innovative projects, assisting in their development. Founders put these funds to work by strengthening their teams, expanding the range of products, and delivering top-notch services.
In the first quarter of 2023, approximately $2.6 billion of VC funds flowed into the Web3 space. Despite being notably lower compared to the same period in the previous year, this figure shows that crypto VCs are still very much interested in supporting founders, builders, and pioneering teams with ambitions of creating impactful Web3 products.
Are you interested in finding a VC to finance your Web3 endeavor? This article presents a compilation of the leading crypto VCs in 2023 to start your search with. But before we delve into that, let's discuss how we curated our list.
Criteria for Identifying Top Crypto VCs in 2023
To create a comprehensive list of the leading crypto VCs in 2023, we considered the following criteria:
Willingness to Invest

: We evaluated their readiness to invest in startups across a wide range of Web3 products and services.

Total Value of Managed Assets

: We assessed the total value of assets under their management.

Engagement in the Crypto Community

: We examined their level of involvement in the broader crypto community.

Track Record of Successful Investments

: We reviewed their history of successful investments.

Industry Experience

: We took into account their experience in the industry.

Web3 Investment in 2023

: We considered whether they had undertaken a significant Web 3 investment in 2023.
While the crypto VCs we're featuring in this list might have unique qualities, the criteria mentioned above were the foundation of our picks.
Top Crypto VCs in 2023
Andreessen Horowitz (a16z crypto)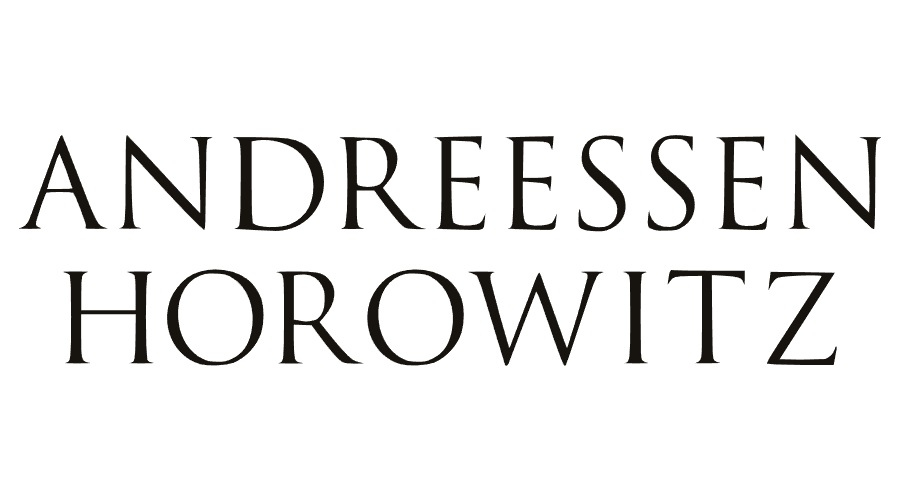 a16z Crypto, a subsidiary of Andreessen Horowitz, is renowned for its extensive record of investing in a broad range of Web3 startups since 2013. 
The venture capital fund employs a team of dedicated professionals who specialize in investing in high-quality blockchain solutions and products. a16z leverages its network of executives, engineers, academics, and industry experts, connecting founders in its portfolio with the right resources to refine their projects.
With investments in startups and late-stage Web3 projects, a16z's portfolio spans various sectors such as health, finance, infrastructure, NFTs, gaming, and other innovative products, all leveraging blockchain technology. 
Currently, a16z crypto manages over $7 billion in assets, making it the largest venture capital firm in terms of assets under management (AUM) among other top crypto VCs.
Notable projects and companies in a16z's portfolio include Solana, Uniswap, Yuga Labs, Aptos, Compound, Lido, and Phantom. Its portfolio comprises over 100 Web 3 projects. 
In 2023, a16z crypto expanded its portfolio by participating in funding rounds for several Web 3 investments. These include investments in Worldcoin, Gensyn, CCP Games, Rye, and Alongside.
Recently, a16z announced its expansion into the UK, driven partly by the more defined regulations on crypto and Web 3 in the UK. This expansion opens avenues for engaging with more startups and investing in a broader range of blockchain use cases throughout the rest of the year.
The VC is also committed to educating people about cryptocurrencies, blockchain technology, and Web 3. It uses platforms like its official YouTube channel, podcasts, and blog to provide valuable insights into emerging trends and facilitate discussions about futuristic technologies.
Animoca Brands
Animoca Brands is a Hong Kong-based gaming company that actively engages in the Web3 startup scene as a venture capital firm. Its primary focus lies in building and investing in Web3 gaming projects, all with the aim of advancing the concept of digital ownership.
The venture capital firm is the driving force behind popular Web3 Play-to-Earn (P2E) games like The Sandbox, Life Beyond, and Phantom Galaxies. It has also achieved success through investments in other crypto-gaming projects, such as Star Atlas, Decentraland, and Axie Infinity.
Animoca Brands is, however, equally invested in non-gaming Web3 projects. Its investments in NFT-centric companies like OpenSea and Dapper Labs are a testament to this. 
With over 450 investments in various Web3 initiatives, the VC reportedly manages over $3.4 billion worth of assets. Its diverse portfolio spans a wide spectrum of investments, encompassing NFTs, DeFi, infrastructure, crypto wallets, and various other niches within the Web3 sector. 
Animoca Brands also invests in numerous Web 3-focused events that promote blockchain technology and drive its adoption. The firm recently partnered with Open Campus Protocol to support a $10 million Global Educators Fund, a grant fund targeted at initiatives that use Web3 technology and tools for educational purposes.
Animoca Brands' investments so far in 2023 include SuperSight, a UK-based Generative AI; Nuqtah, a Saudi Arabia-based NFT marketplace; and GET protocol, an NFT ticketing platform.
Binance Labs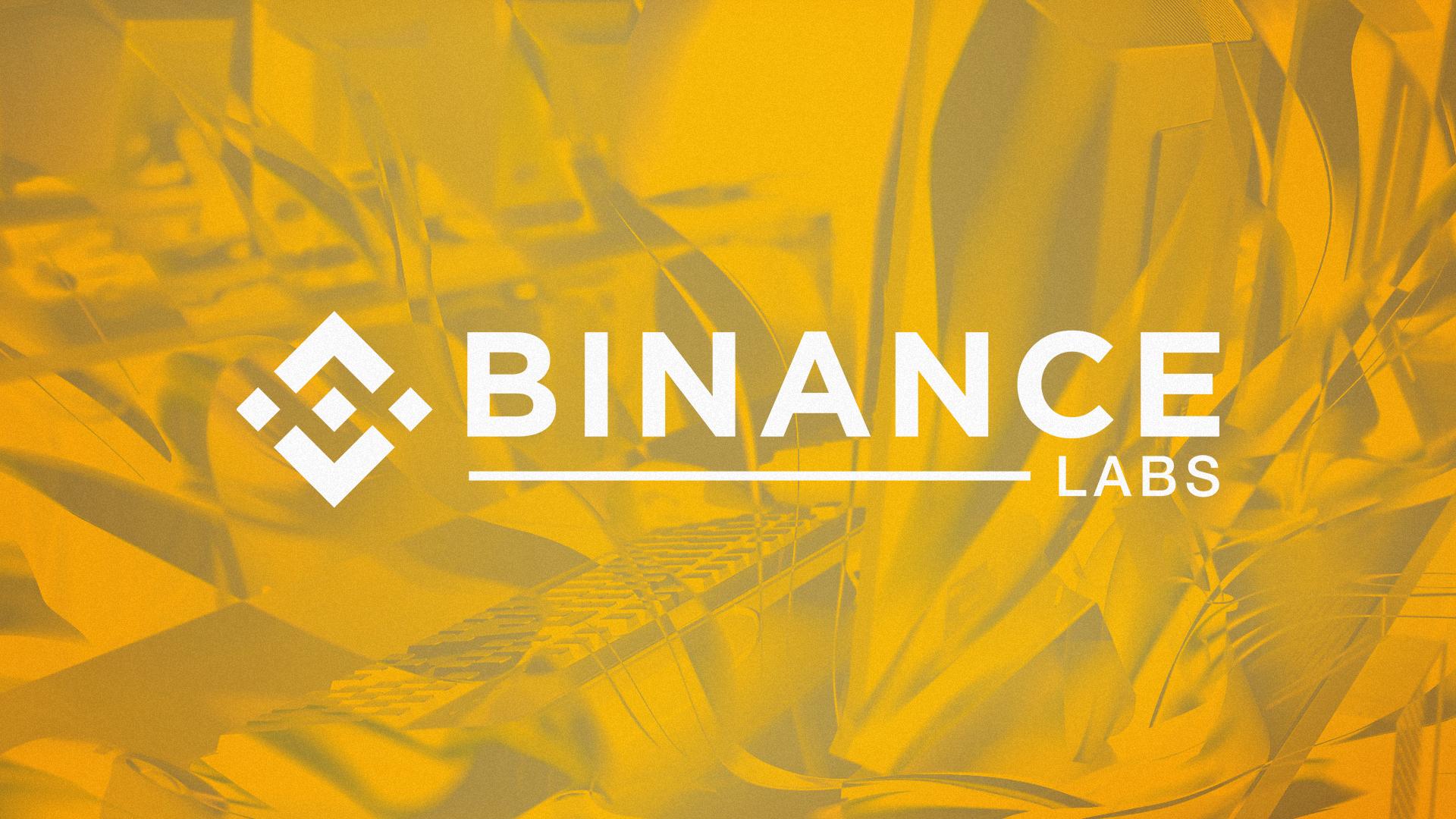 Binance Labs, the investment arm of Binance, was established in 2017 with the mission of fostering innovation in the Web3 space through investments in new projects as a venture capital firm. 
Since then, Binance Labs has invested in various Web 3 startups and projects. It often takes on an advisory role for the projects in its portfolio, allowing founders to leverage Binance's experience in the Web3 space.
In addition, the VC supports founders through an 8-week incubation program which covers various areas such as product idea generation, operations management, tokenomics design, fundraising, etc. 
Binance Labs has made over 200 investments in promising Web3 projects, some of which include Polygon, 1inch, Coin98, Certik, Aptos, and Dune Analytics. Its funding impact extends to 25 different countries across five continents.
New additions to Binance Labs' 2023 portfolio include Fusionist, a Web3 gaming company, and Neutron, a cross-chain smart contract platform.
Blockchain Capital
Blockchain Capital stands out as one of the premier crypto venture capital firms in the industry today—a position it has consistently maintained over the years. It holds the distinction of being the first VC dedicated exclusively to the blockchain industry, having commenced operations in 2013.
At present, the VC firm manages $2 billion in assets and boasts an extensive portfolio comprising over 170 blockchain-related companies. Notable among its investments are popular Web3 projects such as Aave, Kraken, Arweave, Sushi, and OpenSea.
Blockchain Capital invests across the spectrum, including early-stage and late-stage startups, as well as large-scale projects in the Web3 ecosystem, including DeFi, gaming, infrastructure, stablecoins, and identity services, among others.
In addition to providing financial support, Blockchain Capital extends operational assistance to the founders and teams within its portfolio. This collaborative approach cultivates cross-network communication and relationships, promoting collaboration and facilitating relevant product development.
Some of Blockchain Capital's recent investments include EigenLayer—an Ethereum staking layer; Lens Protocol—a decentralized web platform; and Worldcoin—an identity platform that leverages both AI and blockchain technology.
Coinbase Ventures
Coinbase Ventures was established in 2018 as the investment arm of Coinbase. Despite its affiliation with the crypto exchange, the VC operates independently.
The venture capital (VC) firm usually invests in early-stage startups offering various products and services. Its beneficiaries encompass DeFi, CeFi, NFTs, Layer 1, and blockchain infrastructure projects.
Among the successful projects in Coinbase Ventures' portfolio are Uniswap, Arbitrum, Magic Eden, Aptos, Orca, Yuga Labs, and Layer Zero. Currently, the company holds a portfolio of over 350 investments in the Web3 industry.
The VC not only provides funding to projects in its portfolio but also forms strategic partnerships that allow both parties to collaborate on project development.
Furthermore, it champions Web3 education and access to blockchain-related resources and supports various Web3 events.
This year, Coinbase Ventures has invested in some promising startups, including Parcl, Maverick, Alluvial, Credora, Alongside, and AweSome.
Pantera Capital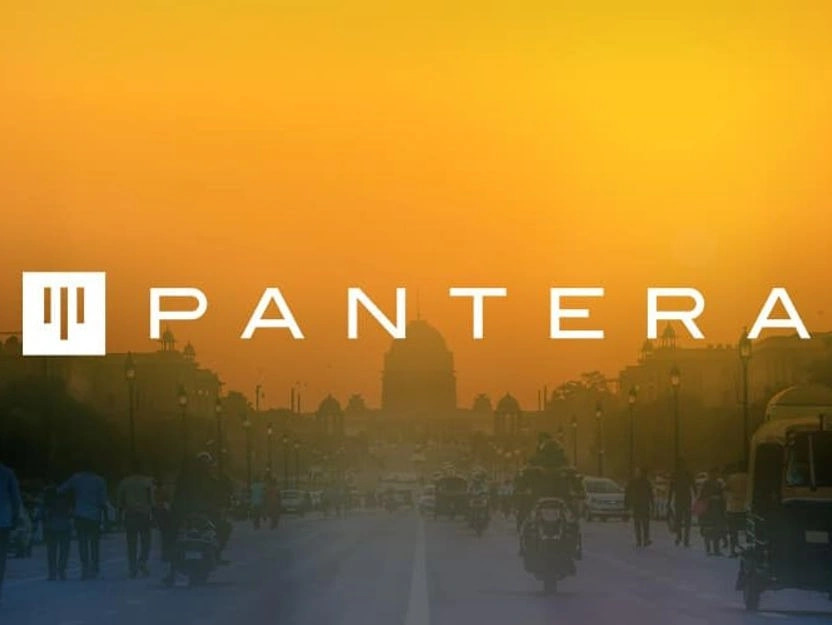 Pantera Capital gained recognition for pioneering the first crypto-based venture fund in the United States. Its involvement in cryptocurrencies dates back to 2013 when Bitcoin (BTC) was valued at $65.
Beyond its cryptocurrency focus, Pantera Capital actively engages in the broader Web3 space, with about 75% of its investments directed towards blockchain-related products. Currently, the VC manages approximately $3.5 billion in assets.
Pantera Capital boasts a track record of over 200 venture and early-stage startup investments. The VC has a diverse portfolio, around 47% comprising projects outside the United States.
Although Pantera Capital's investments span a wide array of blockchain niches, including DeFi products, crypto wallets, payment systems, and cryptocurrency exchanges, its primary focus remains on DeFi, followed closely by gaming projects.
Notable projects in Pantera's portfolio include Balancer, Filecoin, Arbitrum, and Polkadot. In recent funding rounds, Pantera has supported Web3 teams and projects such as Obol Labs, a startup focused on the adoption of distributed validator technology (DVT); Worldwide Webb, an NFT gaming platform; and Few and Far, an NFT platform, among other investments.
Paradigm
Paradigm defines itself as a research-driven technology venture capital fund that invests in a diverse range of Web3 projects requiring varying levels of funding and development. Its investments typically range from as low as $1 million to upwards of $100 million, catering to early-stage projects seeking financial support.
Paradigm adopts a collaborative approach to investing in projects. Alongside providing funding, Paradigm assumes roles as technical and operational advisors for the projects in its portfolio. Companies within Paradigm's portfolio can access its research, engineering, security, marketing, and legal expertise.
Some popular Web3 projects in Paradigm's portfolio include Optimism, Gitcoin, the dYdX exchange, the Blur NFT marketplace, the Argent wallet, and Synthetix.
In 2023, the VC added Conduit, an Optimism-based crypto infrastructure, to its portfolio.
Polychain Capital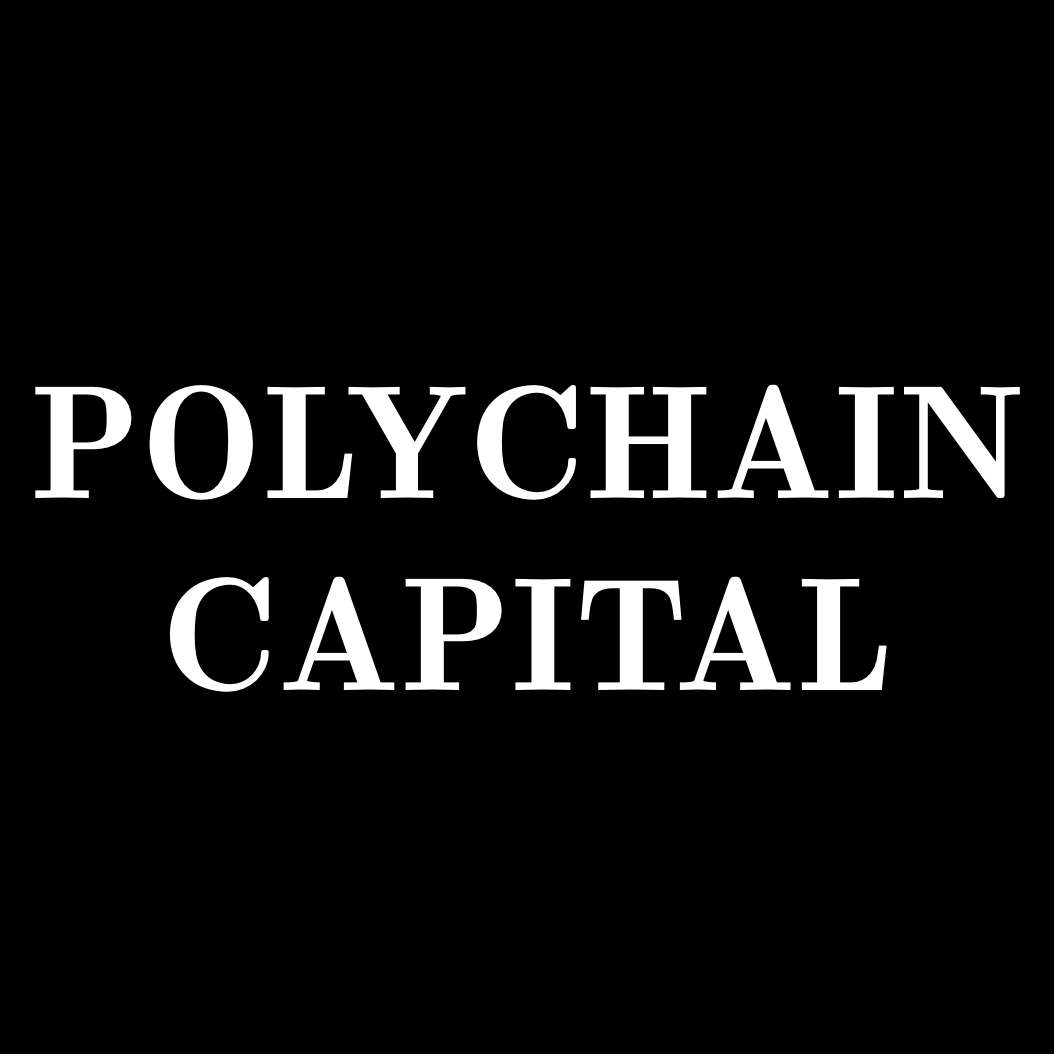 Polychain Capital, founded in 2016, is an American-based venture capital firm. It became the first crypto VC to cross the $1 billion threshold for assets under management in June 2018. By March 2022, it had already amassed $6.6 billion in P
Prominent Web3 projects in Polychain's portfolio include Tezos, Dfinity, and Connext. These are just a few examples of the over 140 projects that constitute the company's portfolio.
The VC primarily focuses on long-term investments, aligning with its confidence in the potential of emerging blockchain-related products.
Currently, Polychain Capital is involved in diverse funding rounds for Web3 projects across 25 countries.
In Conclusion, 
Crypto venture capitalists (VCs) have played an essential role in the growth and development of the broader Web3 industry. These entities contribute not only a significant amount of capital to crypto projects but also take on operational and advisory roles, leading to the advancement of Web3 products and services.

VCs typically demonstrate a keen ability to identify emerging trends, such as the recent interest in cutting-edge technologies like artificial intelligence (AI), and invest in their future. This foresight positions them well to make well-informed bets on the industry's future, despite its relative nascence.

As the regulatory landscape for the Web3 space becomes clearer, a competitive environment is emerging among crypto VCs. Each one strives to discover the next significant Web3 projects and secure the top position among crypto VCs. This competition is expected to enhance the quality of Web3 projects, as founders aim to create appealing products that attract high-quality VC support.
Disclaimer: This article is intended solely for informational purposes and should not be considered trading or investment advice. Nothing herein should be construed as financial, legal, or tax advice. Trading or investing in cryptocurrencies carries a considerable risk of financial loss. Always conduct due diligence.
If you would like to read more articles like this, visit DeFi Planet and follow us on Twitter, LinkedIn, Facebook, Instagram, and CoinMarketCap Community.
"Take control of your crypto portfolio with MARKETS PRO, DeFi Planet's suite of analytics tools."