The rankings for cryptocurrencies have changed today. The native coin of the Polygon blockchain network, MATIC, now has a larger market cap than Avalanche (AVAX). Polygon has flipped AVAX to become the 14th biggest cryptocurrency by market capitalization. This recent update is considered very bullish for the adoption of Polygon. 
The market cap of Polygon currently stands at $6,395,190,389, compared to AVAX's $6,316,689,844.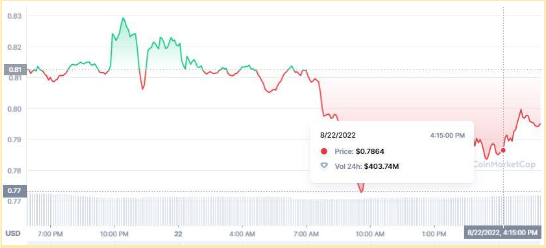 Because of the capabilities of their platforms, Avalanche and Polygon have raised substantial sums of money and built up a great deal of goodwill over the past year.
Significant progress has been made on Avalanche under the direction of DeFi professional Daniele Sestagali.
Polygon (India's first crypto unicorn), on the other hand, has received funding from notable organizations and figures such as Mark Cuban. 
Avalanche and Polygon are two popular and well-designed protocols. 
You can't go wrong with either of them because they have lots of potential. Even so, before investing in any cryptocurrency, you should do your research.
If you would like to read more articles like this, visit DeFi Planet and follow us on Twitter, LinkedIn, Facebook, and Instagram.
"Take control of your crypto portfolio with MARKETS PRO, DeFi Planet's suite of analytics tools."