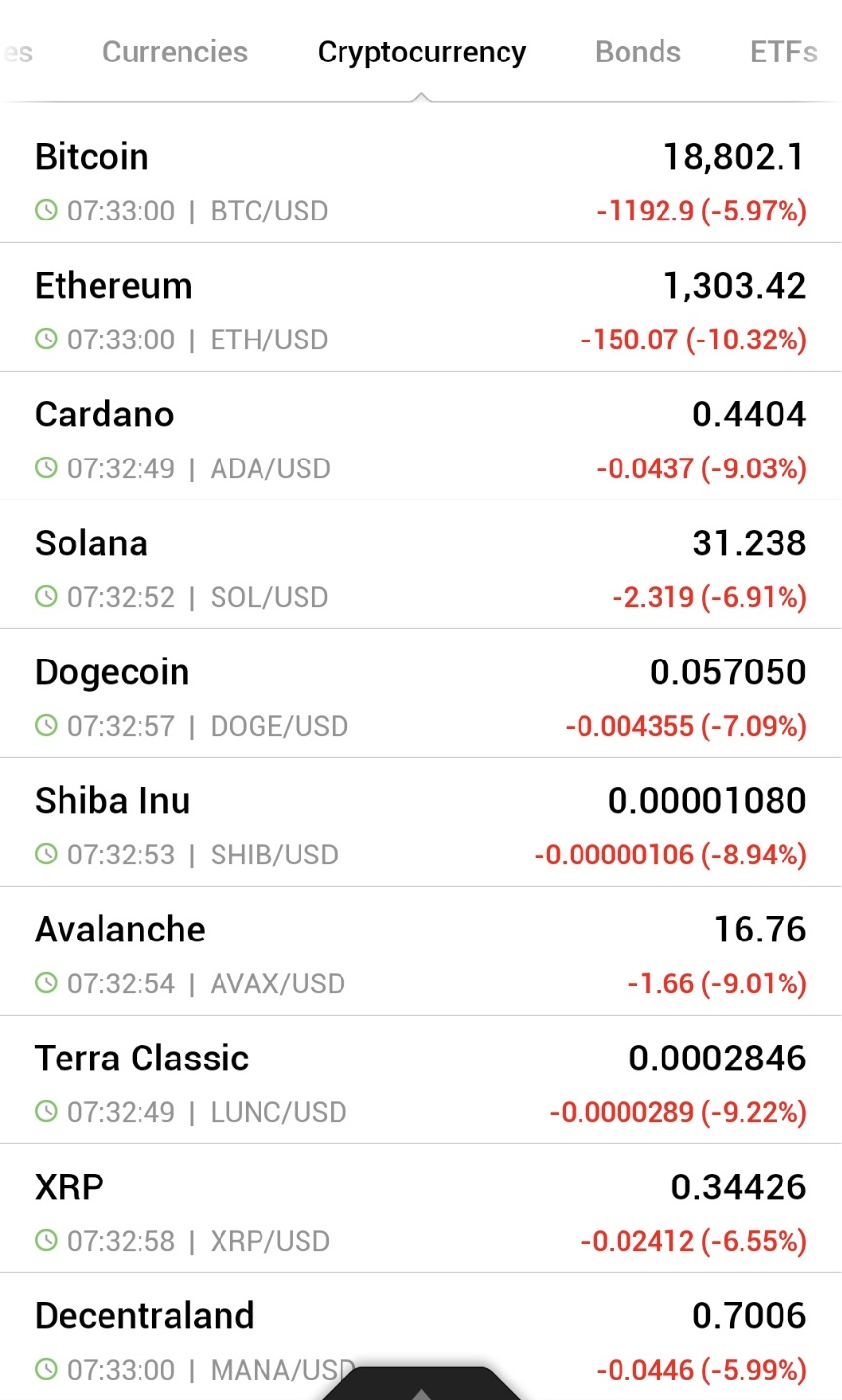 The global crypto market cap was $933.26 billion, with $65.56 billion in volume in the past 24 hours. 
Bitcoin, the world's largest and most popular cryptocurrency, dropped by over 5.4% to $18,934.8. Its market capitalization was $373 billion. The total value of trade was $31.6 billion. The token's price has dropped 11.5 percent in the last seven days. 
According to Edul Patel, the CEO, and co-founder of Mudrex, "BTC might likely retest the buyer's commitment between $19,000 and $18,000 support. We may see a bullish pattern if BTC can survive above this support." 
Ethereum (ETH), the second largest cryptocurrency, fell 10% to $1,307.2 with a market capitalization of $164.2 billion. Ether dropped by up to 23.7% in the past seven days. Ethereum's trade volume was $16.3 billion in the last 24 hours. 
ETHW (EthereumPoW) went live on Thursday. The Beacon Chain's consensus layer and Ethereum's mainnet's execution layer joined at block 15537393 on September 15. The network will no longer rely on the proof-of-work consensus mechanism. 
As Patel stated about Ethereum, "ETH price drop after the Merge has also been reflected in the other altcoins. If buyers cannot seize the initiative above the current level today, we might see ETH dropping to another vital point below $1,300 soon. "
If you would like to read more news articles like this, visit DeFi Planet and follow us on Twitter, LinkedIn, Facebook, and Instagram.
"Take control of your crypto portfolio with MARKETS PRO, DeFi Planet's suite of analytics tools."