Pakistan's Ministry of Information Technology and Telecom has introduced a new policy to catalyze the advancement of artificial intelligence (AI) in the country. 
The Pakistani government seeks to enhance the skills of its workforce in AI and related technologies and transform its economy into a knowledge-based economy through the implementation of its National AI Policy.
The policy framework showcases a strong commitment to integrating AI to improve public welfare and national advancement. It outlines 15 specific targets to be achieved between 2023 and 2028 as part of this initiative. The Ministry envisions the application of AI in various areas, including weather forecasting, optimizing the agriculture supply chain, and transforming health services.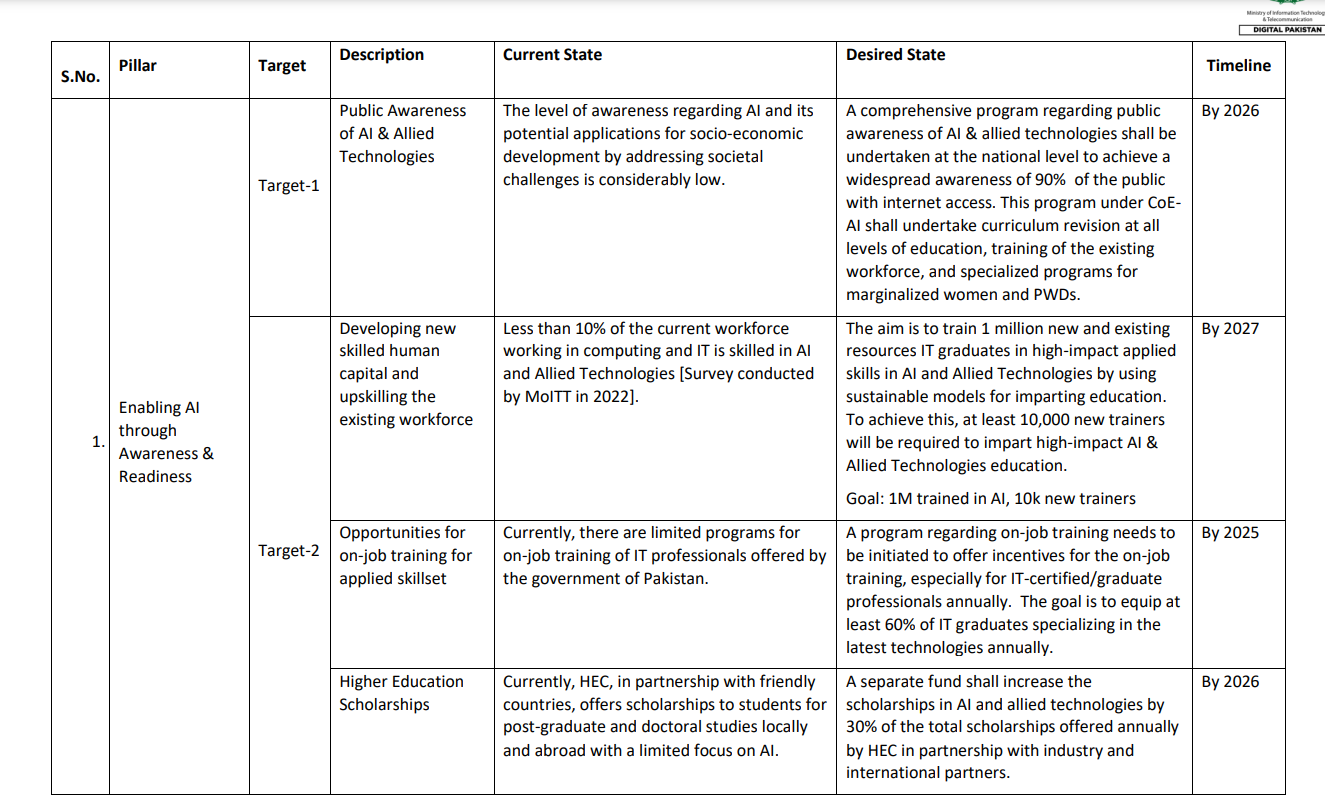 A National AI Fund that will utilize the underutilized resources and funds of the Ministry of IT and Telecom will be set up to support these initiatives. This fund will contribute to the development and implementation of AI projects and initiatives across the country.
Additionally, the Ministry of IT and Telecom asked for feedback from the general public regarding the Policy until June 16. It emphasizes that the updated policy draft has been carefully designed with the well-being and interests of the citizens of Pakistan in mind.
In a separate development, DeFi Planet reported that the State Bank of Pakistan (SBP) had introduced new legislation for Electronic Money Institutions (EMIs). These EMIs refer to non-bank entities that offer digital payment instruments. The primary objective of this legislation is to facilitate the timely introduction of a Central Bank Digital Currency (CBDC) within the next three years.
The World Bank collaborated with Pakistan to develop this legislation. The new regulations also include measures to prevent money laundering and terrorist financing, as well as provisions for consumer protection and reporting obligations. Additionally, the regulations emphasize adherence to a specific timeline for the launch of the CBDC. As part of the process, the State Bank of Pakistan (SBP) will grant licenses to EMIs and non-bank companies, enabling them to issue e-Money for electronic payments.
If you want to read more news articles like this, visit DeFi Planet and follow us on Twitter, LinkedIn, Facebook, Instagram, and CoinMarketCap Community.
"Take control of your crypto portfolio with Markets PRO, DeFi Planet's suite of analytics tools."