Last updated on April 22nd, 2023 at 09:04 pm
Have you ever imagined a world beyond our physical reality where people can interact, build, and live in a fully immersive digital world? A place where the boundaries between reality and imagination blur, where the impossible becomes possible, and virtual experiences can be just as real as physical ones? Well, that's what the Metaverse is all about.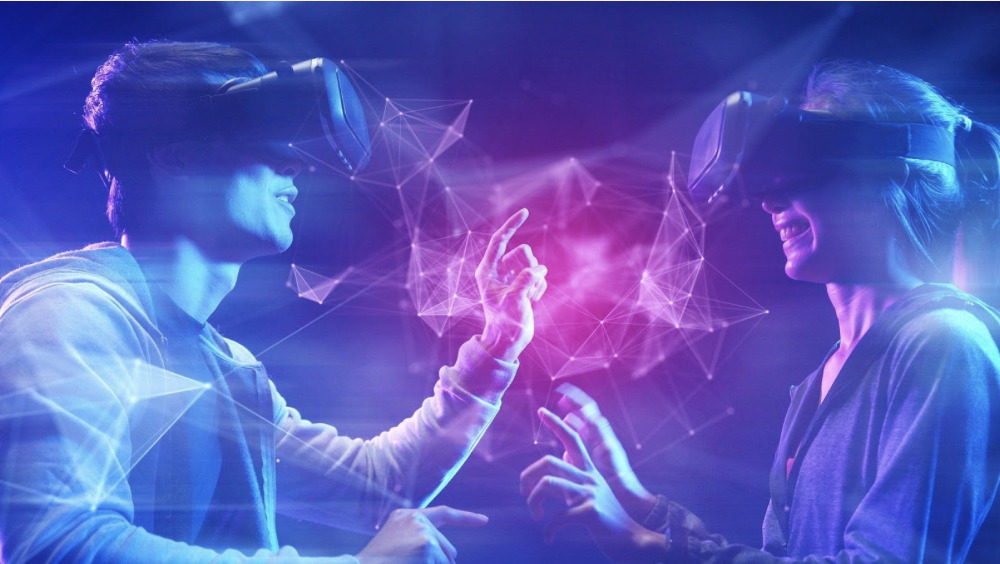 The concept of the Metaverse has fascinated millions of people for decades, and now, it is a trendy technological concept opening up new avenues for entertainment, commerce, and social interaction. With the rapid advancement of virtual and augmented reality and other cutting-edge technologies, the Metaverse is no longer just a pipe dream but a fast-approaching reality.
However, the creation of a Metaverse where millions of people can interact and engage in virtual experiences and activities raises a multitude of legal issues that need to be addressed. These issues range from intellectual property rights, jurisdiction, privacy, cybercrime, and avatar rights, among others. The legal implications of the Metaverse are complex and far-reaching.
In this article, we will explore these legal implications, as well as the opportunities that the new digital world of the Metaverse presents.
Legal Issues and Challenges
The Metaverse is a virtual world that merges the physical and digital realms, allowing people to interact with each other using avatars and participate in gaming, commercial, and social activities.
Despite its numerous advantages, the Metaverse presents several complicated and continually evolving legal challenges that need addressing. In this section, we will explore the five most pressing legal issues that the Metaverse faces.
Virtual Jurisdiction
The Metaverse operates in a digital space, transcending geographical borders and physical laws. As a result, it can be challenging to determine which laws and regulations apply within its virtual world.
For instance, if a person residing in the United States participates in a virtual commercial transaction in the Metaverse with someone from the United Kingdom, which country's laws would apply regarding the formation and performance of the contract, and the resolution of disputes, if any arise? These are questions lawmakers and courts must address as the Metaverse keeps evolving.
The governance of DAOs in Metaverse worlds also raises questions about taxation and revenue sharing among jurisdictions. Different countries create different tax rules, and this will lead to more complexity.
To govern activities and establish rules for the application of law in the Metaverse, a set of international agreements, treaties, and protocols must be established. Moreover, a robust dispute resolution mechanism is necessary to enforce the legal provisions and resolve disputes properly.
Data Protection and Privacy
The Metaverse has the potential to gather a significant amount of personal data from its users, and there are concerns about how this data will be protected. Some worry that the Metaverse could be exploited to monitor individuals' activities and direct personalized advertisements at them.
To protect people's privacy, it may be necessary to go beyond current privacy laws like the EU's General Data Protection Regulation (GDPR). This may involve establishing strong data protection policies, laws, and regulations, including encryption and access control measures, to prevent data breaches and ensure transparent and secure use of user data in this virtual realm.
Intellectual Property
Protecting and enforcing intellectual property rights in the virtual world presents unique challenges not encountered in the physical world.
In the physical world, content creators and owners of virtual assets, currency, art, real estate, and other digital content can easily protect their rights. For example, how can the virtual representation of a product or trademark be prevented from being replicated or misused in the Metaverse?
It is vital to ensure that intellectual property rights are respected and protected in the virtual world, just as in the physical world.
Addressing this challenge will require a robust and effective intellectual property framework that outlines the rights and responsibilities of virtual property owners, creators, and users and also take into account the unique nature of virtual assets.
This IP framework may include granting copyrights, trademarks, patents, and other licenses for virtual creations, technologies, and digital assets. These measures also help protect ownership and make it easier to monitor infringement and enforce these rights in the Metaverse.
Cybercrime
As with any online platform, the Metaverse will be susceptible to cybercrime, such as hacking, phishing, identity theft, and malicious activities.
Preventing and prosecuting cybercrime in the Metaverse will require cooperation between Metaverse operators, law enforcement agencies, and security experts. This collaboration should involve developing security protocols, implementing fraud detection and prevention measures, and establishing a reporting mechanism for cybercrime incidents.
The Concept of 'Avatar Rights'
Avatars are virtual representations of people in the Metaverse, particularly in gaming. When users interact through their avatars, disputes equal to breaking the law between people in the real world may arise. These disputes can result in legal issues under tort and criminal law.
For instance, if an avatar steals a digital pair of Nike sneakers in the Metaverse, issues relating to theft, property, and IP rights–which can constitute real causes of action in a physical law court in the real world could arise. Or if an avatar assaults another during gaming activities in the Metaverse, would the criminal laws of assault and battery apply to this situation?
Sexual harassment like groping and even offences as grave as rape by predators hiding their identities behind avatars in the Metaverse has also been reported. There are also scenarios where an avatar may possess artificial intelligence capabilities that allow it to learn from its human host on how to make decisions, execute contracts and supervise others on its own also exist in the Metaverse.
In these instances, would the avatars be made to take liability for such actions in the Metaverse, or should the persons operating behind such avatars bear the consequences themselves?
Some argue that avatars should be granted legal personality. This would require a complex process of registration that would make every natural person in the Metaverse entitled to one avatar each.
However, the process for such would be complicated because it means that each avatar would be assigned a legal persona that gives them rights and duties within a legal system and allows them to sue or be sued. Even if this is achieved, what standards and criteria would be applied in distinguishing between a 'legal' avatar and the real-life person (or entity) who operates that avatar?
Moreover, proving assault or battery usually requires "actual bodily harm," and, in the case of rape, "actual physical penetration" is based on the criminal law provisions in most jurisdictions. There cannot be actual bodily harm in the Metaverse, making it difficult to prove harm, loss, or injury suffered by an avatar or its real-life user.
Thus, the questions of whether existing laws are adequate to deal with this issue and whose responsibility it would be to ensure user safety from such harassment in the Metaverse still persist.
An International Law of the Metaverse could be developed to address these concerns, incorporating avatars as legal persons under existing company law principles. The Metaverse Law would need to establish a system to address harmful actions taken by avatars against other avatars and their human operators.
Opportunities in the Metaverse
Despite the legal challenges facing the Metaverse, there are many opportunities for businesses, artists, and content creators. One such opportunity is the potential for new forms of e-commerce.
The Metaverse is quickly becoming a major platform for companies to sell their products and reach new audiences. Brands like Nike and Adidas have already created virtual storefronts in the Metaverse, where customers can purchase and interact with their products in a virtual environment.
In addition to e-commerce, the Metaverse also presents opportunities for new forms of entertainment. It is expected to become a significant platform for gaming and other forms of digital entertainment. This creates more opportunities for game developers, animators, and content creators. Celebrities like Justin Bieber and Snoop Dogg have already taken advantage of these opportunities to promote their craft, reach new audiences, and monetize their content in new ways.
However, these opportunities are not without challenges. As discussed earlier, the Metaverse faces legal and regulatory challenges. It requires a shift from traditional legal thinking to create frameworks that address these issues in booming technological industries like the Metaverse and Web 3. By creating legal frameworks to address these challenges, we can ensure that everyone can enjoy the benefits of this next phase of technology.
In Conclusion,
The Metaverse introduces opportunities for change in traditional practices. As it continues to evolve, it will have significant impacts on users' social, business, and legal interactions.
The Metaverse not only presents disruptive potential and opportunities but also poses legal challenges and opportunities. These challenges range from jurisdictional issues, protection of intellectual property rights, data privacy, preventing cybercrime to navigating avatar rights.
The legal issues associated with the Metaverse are complex and rapidly evolving. Therefore, policymakers and legal experts should closely monitor these developments and provide guidance to users and businesses operating in this virtual world.
To ensure a safe, fair, and sustainable virtual world for everyone, comprehensive legal frameworks need to be established.
If you would like to read more articles like this, visit DeFi Planet and follow us on Twitter, LinkedIn, Facebook, and Instagram, and CoinMarketCap Community.
"Take control of your crypto portfolio with MARKETS PRO, DeFi Planet's suite of analytics tools."