PRESS RELEASE – Vybe crypto
What if you automatically got a dime for walking into a store or visiting a website? What if you could pay people a microtransaction for viewing your tweet, or watching your YouTube video?
That's what Bntyhntr does.
It lets you create and claim bounties for physical and digital locations. You can create a QR code and load it with a BNTY that people can scan with their phone to claim. When they do, the BNTY is automatically and instantly sent to their wallet. The BNTYs can be as much as you want, or less than a penny.
Automatic and quick microtransactions like these aren't feasible with banks and credit cards, but are with blockchains and cryptocurrency. Bntyhntr uses the VYBE token on the Algorand blockchain to make these transactions, and automatically sends them to a hunter's Algorand wallet. Once claimed, HNTRs can keep their VYBE or convert it to other assets, like Bitcoin, USDC or USD.
Here, try it. Scan this BNTY to get 100 VYBE: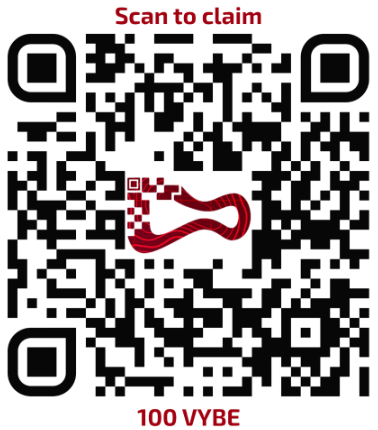 Now you've been paid to read this blog.
As creators, we're happy to pay you a few cents to learn about our product, and as a consumer, you've been better compensated for your time and attention. If you want to convert these VYBE to another asset, you can use the AlgoFi (VYBE-Algo) and Pact (VYBE-USDC) decentralized exchanges (DEXs).
It's a new form of advertising
Bntyhntr incentives movement and tokenizes engagement. It's a micro-payment mechanism that captures and transfers attention value. It's gamified advertising.
Now, an advertiser can pay you to visit their website, and an influencer can increase their followers by tweeting a BNTY or hiding one like an easter egg in their YouTube video. 
A gamer can post one in their profile, and a producer can make their BNTY private, then give the code to creators who send them content. You can also print a BNTY and physically post it on a site, like your conference or taco truck, or at the end of a cross country race to reward you for finishing. You can post a BNTY anywhere you can post a picture. BNTYs are centers of gravity that attract attention and create engagement.
This empowers creators, and gamifies micro-transactions — it drives people to locations.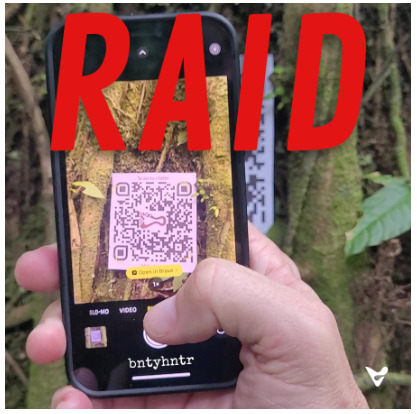 So hunt and move.
And get paid to raid.
To use bntyhntr, you need a Vybe account and an Algorand wallet, and you need to opt-into VYBE in your wallet so you can receive, hold and transact it. We're happy to help if you need it. Just contact us through the help chat on our website.

Follow Vybe on Instagram, Twitter, Reddit, and other social media platforms. More information about the Vybe project is available here. You can also learn more about their team and whitepaper here.
If you would like to read more articles like this, visit DeFi Planet and follow us on Twitter, LinkedIn, Facebook, and Instagram.