The crypto market is still very much in a "winter," with prices falling faster than ever. According to CoinMarketCap, the market capitalization is currently $836 billion. 
Tokens are still struggling to recover from the price decline. However, Ethereum ($ETH), Cardano ($ADA), and Ripple ($XRP) have seen significant price movement this week.
ETH Price Drops to a 5-Year Low 
Ethereum, the world's second-largest cryptocurrency, has hit a five-year low of -42,273,066 ETH. According to on-chain data, the last time Ethereum's value was this low was five years ago, with market liquidity decreasing as users continue withdrawing tokens from exchanges.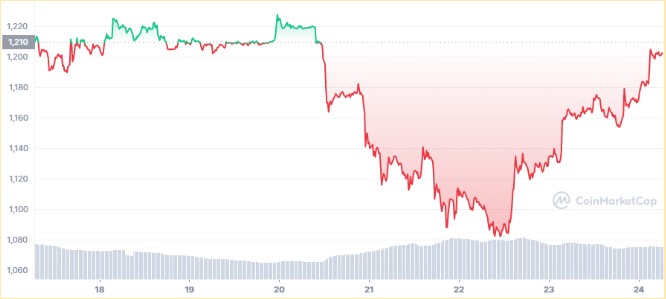 On Monday afternoon, ETH fell below $1100. Since the beginning of the bear season in February, the price of Ethereum has been volatile. 
Several users expected the long-anticipated Ethereum Merge in September to result in positive price action. That was not the case; in fact, the price dropped even further.
Since this year, the token has lost more than half its value. Mike McGlone, a Bloomberg analyst, predicted that ETH would end the year between $4000 and $4500. The current price of ETH is $1200, a 3.56% increase over the last 24 hours.
XRP Hidden Pattern Signals Bullish Price Action
According to CoinmarketCap, Ripple is the eighth largest cryptocurrency by market cap. The price of XRP has been impacted by the lawsuit's adverse market effects and negative sentiment. Looking at a daily price action chart, the token appears to be in a downtrend.
However, a closer look at the charts reveals an ascending triangle pattern formed just a few days ago. According to technical analysts, this pattern is known for bullish price movements. Regardless, the overall market conditions must be favourable for this move to take place.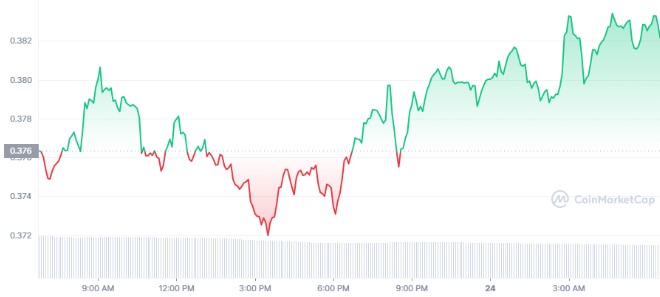 Cardano ($ADA) Price Action
On Tuesday, November 22nd, Cardano's native token, $ADA, was up 4.31%. This short-term bullish movement was attributed to the launch of the blockchain's first USD-backed stablecoin, USDA.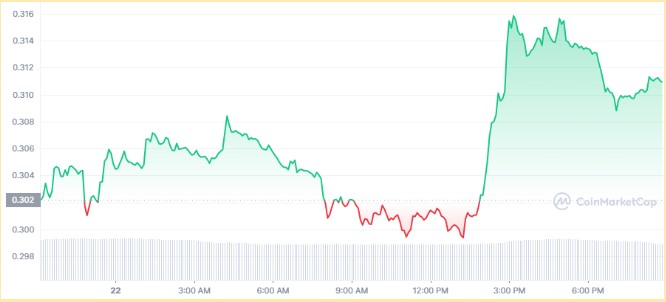 Positive sentiment was, however, insufficient to keep the bulls in power. The token is currently trading at $0.3182 and is in a weekly downtrend.
If you would like to read more market analysis like this, visit DeFi Planet and follow us on Twitter, LinkedIn, Facebook, and Instagram.
"Take control of your crypto portfolio with MARKETS PRO, DeFi Planet's suite of analytics tools."