Last updated on November 17th, 2022 at 01:44 pm
Decentralized Finance (DeFi) is a sector in the crypto space dedicated to decentralized financial services. It includes a variety of financial services that anyone can access. These services differ from centralized financial services in that they are managed by decentralized organizations and give customers greater control over their assets.
According to World Bank data from 2017, nearly 1.7 billion adults worldwide were classified as unbanked, which means they did not have a bank account. Financial services based on DeFi protocols have no entry requirements, meaning anyone can utilize them. In essence, the only barrier to entry is a lack of knowledge. 
The DeFi ecosystem is built on top of public distributed networks. It uses smart contracts, which are self-executing agreements written in lines of code that ensure everyone has access to financial services. Read on to discover how you can get started in DeFi.
What Drives the DeFi Ecosystem?
DeFi is made up of categories that are mainly influenced by:
Lending

Decentralized Exchanges (DEXs)

Derivatives

Insurance, and

Asset Management 
Many projects frequently use the term "TVL," which stands for Total Value Locked. When funds are deposited into a DeFi protocol, the TVL, a financial indicator used to determine the protocol's success or popularity in the industry, increases. DeFi Pulse is a popular site for seeing how these protocols rank. 
This article will show you how to use the most common DeFi protocols. 
Steps to Getting Started in DeFi
Create a Crypto Account
Since most DeFi platforms are built on Ethereum, you'll require the Ethereum network's token, Ether (ETH), to access a substantial part of the ecosystem. The section below provides a step-by-step guide on obtaining Ether and using it to gain access to popular DeFi services. 
Step 1: Open a Crypto Account on a Crypto Exchange
Open an account with a cryptocurrency exchange (we will use

Coinbase

for this illustration).

After setting your password, verify your email and ID by following the on-screen prompts. 
Step 2: Buy Ether (ETH)
Before making your first purchase, ensure that your new Coinbase account is linked to a bank account, debit card, or credit card.

On your Coinbase Dashboard, click the "Trade" option.

Choose how much ETH you want to buy in dollars, then preview your order. 
It would be best if you bought ETH to conduct transactions on the Ethereum network. You won't be able to use most of the DeFi products unless you have ETH. 
Step 3: Set Up an Ethereum Wallet
Download an Ethereum wallet. The wallet will act as your entry point into DeFi.

One of the most popular wallets is

MetaMask

.

Download the version of MetaMask that works with your device and install it as a browser extension.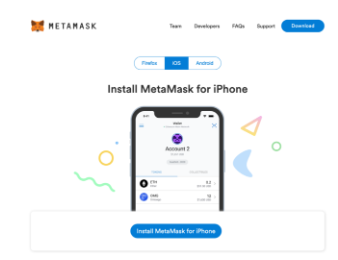 Click "Create Wallet" to open a new wallet and set a new password for it.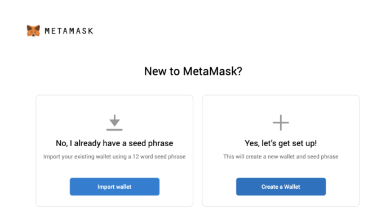 Most importantly, save your secret recovery phrase in a safe place. Since no entity stores your information, this will be the only way to access your account if you forget your password.

Look below where it reads "Account 1" to view your new wallet address.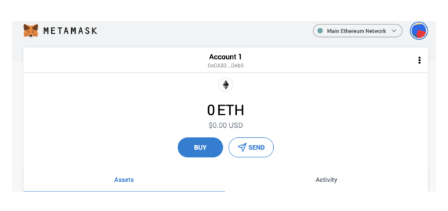 Step 4: Withdraw Your Funds to MetaMask
Click the "Send/Receive" button in the Coinbase web app (you can do the same on the crypto exchange platform you're using).

Paste the address of your newly created MetaMask wallet.

Confirm that the transaction has been completed.
You'll need to send ETH to Metamask to use DeFi products and services now that you have it. All Ethereum-based assets are supported by Metamask, which means that any ERC20 token can be delivered to the same address. 
DeFi Trading: Using Uniswap to Trade from ETH to DAI
You can interact with the beautiful world of decentralized exchanges (DEXs) now that you have ETH in your Metamask wallet, starting with reliable protocols like Uniswap. 
Here are the steps to follow:
Go to

https://uniswap.org/

to trade your ETH for DAI on Uniswap.

Select the crypto-asset to be converted (ETH) as 'From' and the asset to be swapped as 'To.'

Check the swap's details and validate the transaction using the Uniswap interface.

Double-check the transaction in your MetaMask pop-up.

When you get the confirmation message on the Uniswap website, wait for your transaction to finish and show up in your MetaMask wallet. 
Uniswap is a trusted platform to find and trade any supported token. Liquidity providers contribute assets to the Uniswap protocol for other users to trade against. They receive 0.3% of trading commissions and UNI tokens in exchange for managing the protocol. Keep an eye out for slippage or a price difference from the spot price, which varies depending on the asset's liquidity. 
DeFi Lending
Now that you have USDC and DAI (i.e., stablecoins), you can take advantage of DeFi loans. In a nutshell, DeFi lending entails users providing assets to DeFi lending protocols in exchange for interest. Interest rates fluctuate in response to real-time supply and demand for a particular asset. Smart contracts automate the collection of loans and interest. Follow the steps below to get started: 
Go to

https://aave.com/

and select the browser wallet option when requested to connect your MetaMask wallet.

 Examine the different

lend

and

borrow

rates for each asset, then choose the one you want to lend, in this case, the DAI we purchased earlier with ETH.

Click on "Deposit" to select the amount of DAI you want to deposit.

Confirm your deposit by letting Aave use the DAI in your wallet to run transactions.

Confirm the approval and deposit transactions in MetaMask.

Go to the "Dashboard" page to view your current earnings.
DeFi Asset Management
Now that you know how to lend assets using Compound and Aave, you can track and manage these positions using a reliable dashboard. You can accomplish this by utilizing portfolio trackers such as Zerion and Zapper.
Important Things to Note
Before you get started in DeFi, it is essential to pay attention to these considerations:
Existing infrastructure may not be able to handle market volatility.
Maker was involved in one of the most significant DeFi events of 2020 when the value of global crypto markets crashed on March 12. Maker is an Ethereum-based project that issues DAI, a dollar-pegged stablecoin based on collateralized debt positions using smart contracts. Users put up Ether as collateral and take out DAI loans, which they may then use to earn interest in other DeFi applications. 
Maker's users discovered their DAI loans were undercollateralized as the price of Ether dropped substantially. They feverishly tried to boost their Ether deposits to prevent the system from liquidating their positions. During times of high traffic, Ethereum is notoriously clumsy, and many people who didn't make it on time had their debts liquidated.  
Amid the commotion, the sharks swooped in and purchased $8.32 million in loans for no DAI.
Ethereum's scalability issues pose an obstacle to DeFi activities.
While smart-contract vulnerabilities aren't unique to Ethereum, the network has been experiencing scaling difficulties since 2017. 
Because of its scalability issues, Ethereum is vulnerable to other platforms developing more scalable blockchains. Ethereum's most significant advantage from a DeFi standpoint is that it currently has numerous highly interactive applications. 
In this regard, competitor platforms such as Binance Chain and EOS are at a disadvantage. 
Layer 2 solutions built on the Ethereum base layer, on the other hand, provide the capacity to scale without leaving the Ethereum ecosystem. Matic Network, for example, obtained early support from Coinbase Ventures and held its initial token sale on Binance's Launchpad platform. Matic can handle 65,000 transactions per second, compared to Ethereum's 15 transactions per second. Maker might have avoided the problems it encountered on Black Thursday if it had been running on Matic.
Ethereum transaction fees are high.
The transaction fees on Ethereum are another reason to use a more scalable platform. Network congestion is a direct cause of the existing transaction pricing system. The higher the volume of traffic, the higher the transaction fees. 
Some believe DeFi fees could reach astronomical levels, as high as $99. This is due to the complexity of smart contract transactions.
In Conclusion,
Decentralized finance presents a series of innovations and opportunities in the cryptocurrency world. It is, however, a harsh atmosphere that necessitates a moderate level of education before entering.

Now that you have a basic idea of how to get started in DeFi, you can look into the broader yield farming prospects, which allow you to make a higher return on your investment by performing value-added actions across multiple DeFi protocols.

Before diving into a DeFi project, it's critical to determine whether the project's community is genuine. There were cases where social media bots were used to promote a project. However, you can't fake an active community that talks about governance, plans, user experience, and other things in public.

The content of this article is solely for educational purposes. Always conduct due diligence and only put your assets into DeFi protocols after you've spent time learning how they work and weighing the benefits and drawbacks.
If you would like to read more articles like this, visit DeFi Planet and follow us on Twitter, LinkedIn, Facebook, and Instagram.
"Take control of your crypto portfolio with MARKETS PRO, DeFi Planet's suite of analytics tools."