If you've ever attempted to sell your cryptocurrency assets or convert them into traditional fiat currencies, you'd probably be conversant with the term 'crypto off-ramps.'
Crypto off-ramps allow users to exchange their crypto assets for fiat currency, which can then be withdrawn to local bank accounts or accessed via debit cards and other payment methods. 
These platforms can be centralized exchanges, peer-to-peer platforms, brokerages, or service providers. Regardless of the platform type, their core function is constant: converting crypto into fiat currency.
Since cryptocurrency isn't widely accepted as a medium of exchange, this conversion holds importance for users who need cash from their cryptocurrency holdings for transactions within the traditional financial system.
While the conversion process itself is important, ensuring the utmost level of security is equally vital, especially considering the involvement of valuable assets. Consequently, the selection of a crypto off-ramp platform is a matter that demands meticulous consideration.
This article explains how to choose appropriate crypto off-ramp platforms, how to use them, and the benefits and drawbacks of each option.
How to Choose a Crypto Off-Ramp
The choice of a crypto off-ramp platform ultimately depends on your specific goals. However, choosing the best one can be difficult, given the numerous options available and the variety of benefits they provide.
There are certain factors you should consider when looking for the best crypto off-ramp platform to use. These considerations are essential guardrails against falling victim to enticing but misleading promises made by these platforms. Here are a few things to look out for when choosing a crypto off-ramp platform.

Security
Security is paramount when deciding on an off-ramp platform, as it involves your crypto and fiat assets. Without robust security measures, your funds could be exposed to risks. Before initiating any transaction, verify that the platform has data encryption features, KYC (Know Your Customer) protocols, and a 2-Factor Authentication (2FA) system. 
Fees
Like every other crypto exchange, off-ramp platforms charge fees for their services. So, before signing up to use any crypto off-ramp platform, always scrutinize their fee structure to understand the conversion costs. Watch out for any extra charges besides the conversion and fixed fees that could increase your expenses. This prudence is essential, as some off-ramps may have unexpectedly high charges.
Range of Cryptocurrencies Supported
The range of supported cryptocurrencies varies across off-ramp platforms. Ensure that the platform you choose supports the token you want to convert. Opt for platforms that support a variety of cryptocurrencies, as this will give you more options and flexibility.
User-Friendly Interface
A good crypto off-ramp should have a simple interface and a limited number of features, especially for beginners who are not tech-savvy. It should be able to offer a smooth and seamless transaction. So, before you actively start using a crypto off-ramp platform, download the app to get a better feel for the user interface or take a look at the reviews to help you know what to expect.
How to Use a Crypto Off-Ramp Platform
It's important to note that each platform operates uniquely; thus, pinpointing a single way of using a crypto off-ramp platform can be challenging. However, here's a simplified overview of the process across most platforms.
The process begins with creating an account if you don't already have one. This usually requires filling out an online application form and providing the necessary information.

After you've submitted the application, you'll be asked to sign a contract. Make sure to read the contract carefully before signing to avoid future issues.

On their user interface, identify the crypto token you intend to off-ramp.

Choose a payment option from the available choices provided by the service to receive your funds.

Send your cryptocurrency to the wallet address provided by the platform. This action triggers the conversion process.

The platform handles the conversion, and once it's done, you'll receive the funds in your chosen local fiat currency via the payment method you selected.
Please note: Always monitor current market swap rates before initiating swaps or transfers.
Benefits of Using Crypto Off-Ramps
Crypto off-ramps have become increasingly important for converting crypto assets into usable financial resources as digital currencies reshape the financial landscape.
Access To Liquidity.
You can instantly convert crypto assets into local currency with crypto off-ramps. This allows you to access fiat currency whenever you want and can safeguard yourself from market fluctuations and financial uncertainty.
Risk Mitigation
Cryptocurrencies are typically volatile and, as such, are labelled high-risk investments. To effectively manage this risk, off-ramp platforms enable the conversion of your cryptocurrencies into local currencies, allowing you to easily and quickly exit the market when needed.
Faster Transaction Speed
Off-ramp services generally boast quicker transaction speeds compared to centralized crypto exchanges. These services optimize user experiences by streamlining registration, wallet connectivity, and the off-ramping process, enhancing efficiency and reducing complexity in contrast with traditional exchanges..
Challenges Associated With Using Crypto Off-Ramps
Although off-ramps offer numerous advantages, they also present certain drawbacks. Here, we outline the two most significant issues.
Regulatory Challenges
Despite the benefits of crypto off-ramps, they encounter regulatory challenges upon integration with traditional financial systems. Some traditional banks are reluctant to endorse the crypto industry due to regulatory constraints. These constraints can impede the seamless operation of off-ramp processes.
Security Risks
Scams and fraud are issues in any financial system, including the crypto off-ramp market. It is critical to exercise caution and protect oneself from security risks posed by unregulated or fraudulent platforms. Using only reputable and regulated crypto off-ramps is the best way to protect your assets and personal information.
Top Crypto Off-Ramp Platforms in 2023
Here are some notable crypto off-ramp platforms you might want to consider as you evaluate your options.
Kriptomat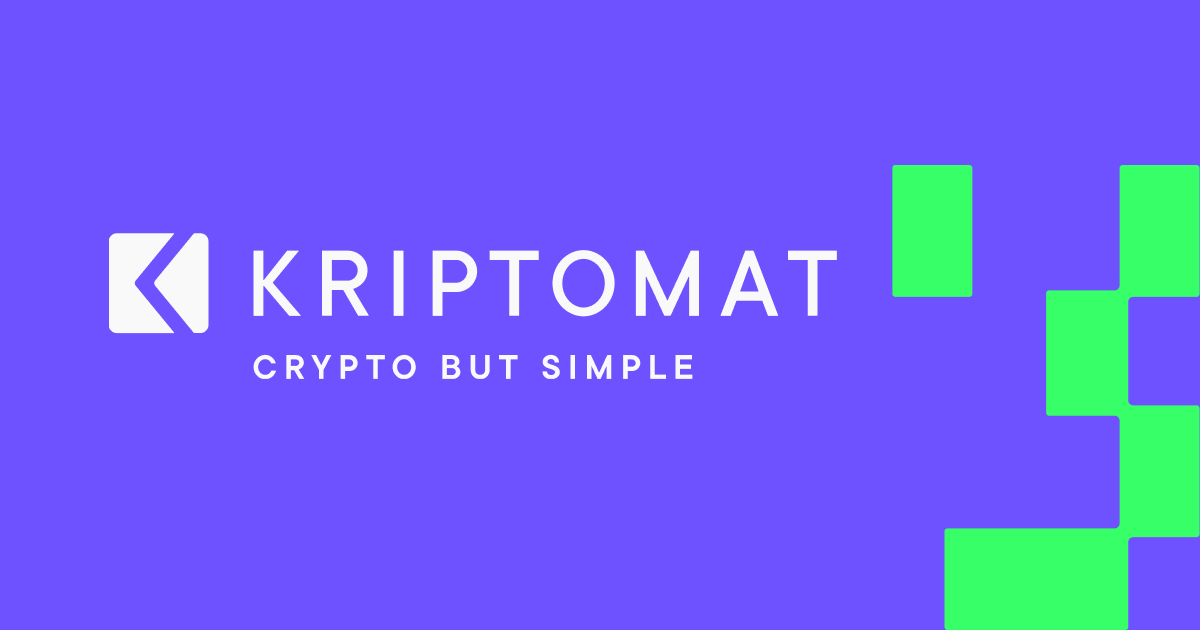 Kriptomat is an all-in-one cryptocurrency off-ramp platform offering a range of services, including swap services, portfolio tracking, mining pools, gaming, and more. This platform supports over 130 cryptocurrencies across various blockchains and accepts payments through Mastercard and Visa.
With Kriptomat, undergoing KYC verification is both simple and fast. It also boasts a fraud-blocking system designed to detect and prevent suspicious activities.Users don't have to sign out of their crypto wallets to access off-ramp features; and transaction fees are determined by the selected payment method.
Mt Pelerin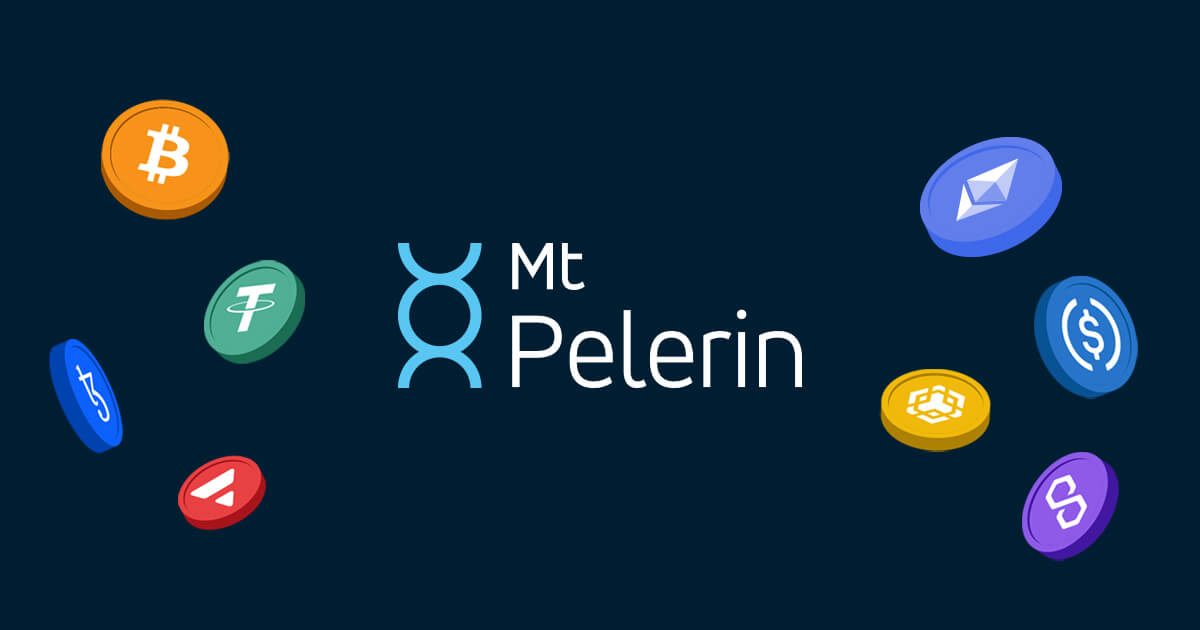 Mt Pelerin, a Swiss crypto off-ramp gateway, enables users to retain their anonymity while using the platform. Users can buy and sell cryptocurrencies without undergoing KYC verification.
Beyond its anonymity features, Mt Pelerin offers access to its platform in six different languages and is available in over 170 countries. The platform supports 14 fiat currencies and accepts several payment methods, including Mastercard, Vpay, Visa, and Maestro.
Alchemy Pay
Alchemy Pay offers easy, secure, fast, and low-cost transactions for buying and selling cryptocurrencies with 50+ supported fiat currencies. The platform features a user-friendly interface, KYC verification, facial recognition authentication, and a fraud-blocking system.
Alchemy Pay allows transactions through mobile wallets, debit/credit cards, and bank transfers. Integrated with 300 payment channels, the platform is accessible in 70 countries, serving 2 million merchants. Notably, it has established partnerships with industry leaders such as Binance, Shopify, Huobi Global, Algorand, Polygon, NEAR, Avalanche, and others.
MoonPay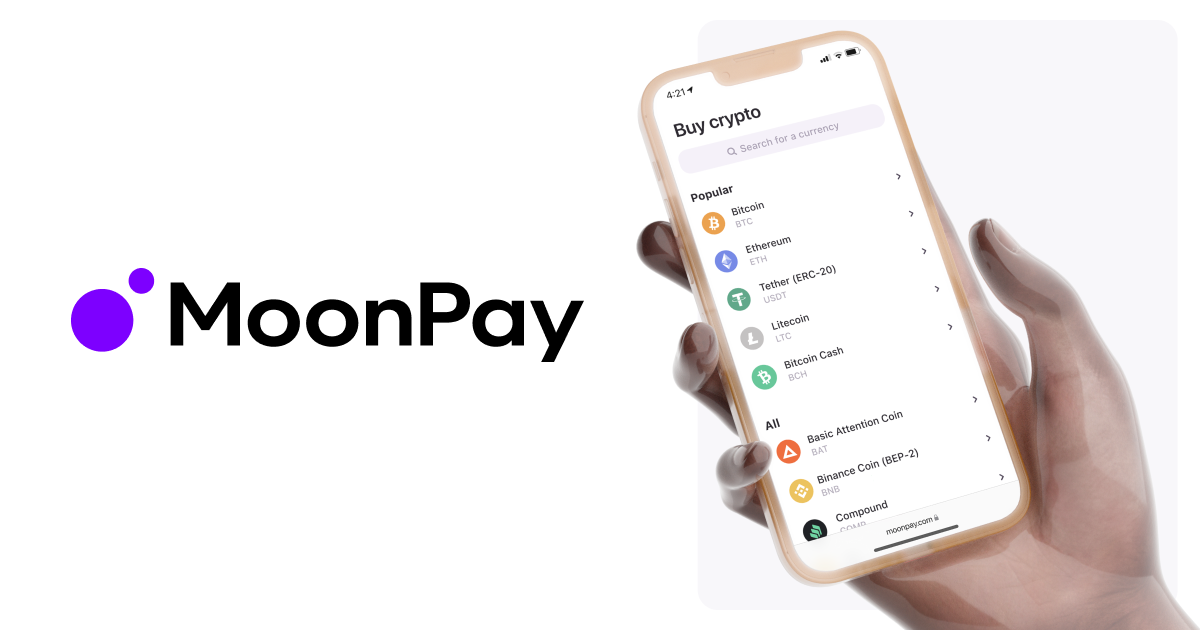 MoonPay offers easy-to-use crypto off-ramp services for converting cryptocurrencies to fiat currency using debit and credit cards, bank transfers, and multiple digital channels.Supported options include Wire transfers, Mastercard, Google Pay, Visa, Apple Pay, Samsung Pay, and Google Pay, among others.
The platform also has a straightforward KYC verification process, and charges network and processing fees depending on the type of transaction. MoonPay's services are available in over 160 countries.
Disclaimer: This article is intended solely for informational purposes and should not be considered trading or investment advice. Nothing herein should be construed as financial, legal, or tax advice. Trading or investing in cryptocurrencies carries a considerable risk of financial loss. Always conduct due diligence. 
If you would like to read more articles (news reports, market analyses) like this, visit DeFi Planet and follow us on Twitter, LinkedIn, Facebook, Instagram, and CoinMarketCap Community.
"Take control of your crypto portfolio with MARKETS PRO, DeFi Planet's suite of analytics tools."