Last updated on March 20th, 2023 at 05:06 pm
Imagine a world where playing video games is a pastime and also a way to earn a living. A world where the game assets, such as characters, clothing, and weapons, can be bought and sold in the real world for real currency. This is the reality that GameFi, one of the most popular industries in the Web3 space, promises to bring to fruition.
GameFi is a relatively new concept and has gained traction in both the blockchain and gaming industries. Its promise of compensation for players for their time and effort is attracting the attention of traditional video game players who are used to paying to play online games. The crypto community is particularly excited about GameFi, as it seamlessly blends gaming and decentralized finance (DeFi). 
The innovative features of GameFi are revolutionizing how players and investors interact with digital experiences and online games, from owning assets to earning money by playing their favourite games. 
This article will delve deeper into what GameFi is and why this Web3 industry continues to be at the forefront of technological advancements that are transforming the gaming industry. We will also explore the potential and prospects of GameFi.
What is GameFi?
GameFi is a virtual world where individuals can engage in gaming activities and earn tokens. It utilizes blockchain technology, non-fungible tokens (NFTs), and game mechanics to bring this world to life. 'GameFi' is a portmanteau of "game" and "finance." It was coined in a 2020 tweet by Andre Cronje, CEO of Yearn Finance. 
Traditionally, video games have been stored on centralized servers, giving developers and publishers complete control over their games. As a result, players have had little to no ownership or control over the digital items they've earned through hours or even years of gameplay. These items, such as weapons, costumes, avatars, and virtual lands, have typically had little to no real-world value.
Players cannot be compensated for their online time or share in the value of their earned in-game assets unless they take the professional route by becoming Twitch streamers, vloggers, or competing in tournaments.
However, GameFi projects offer a new solution to this problem. These projects allow players to earn rewards by completing tasks and progressing through different levels in games. Unlike traditional in-game currencies and items, these rewards have quantifiable value outside the gaming ecosystem. Players can trade these rewards (in the form of tokens or NFTs) on NFT marketplaces and cryptocurrency exchanges.
Features of GameFi
Play-to-Earn (P2E)
The GameFi concept aims to empower gamers by allowing them to monetize their skills and expertise through the use of blockchain technology.
Conventionally, most games were designed as pay-to-play experiences, where players had to spend money to access content and features. However, with the integration of blockchain, the dynamics of the gaming industry have shifted, giving players more control and ownership over their in-game assets.
Previously, in-game assets such as tools and avatars were solely a source of revenue for game developers and publishers. But with GameFi, players now have the ability to earn money by lending or trading these assets, making the gaming experience more profitable and engaging for them.
Ownership of Digital Assets
One of the key initiatives led by GameFi is the transfer of asset ownership from corporations to players. This innovative gaming concept allows players to own, buy, and sell a wide range of digital assets, such as avatars, in-game tools, weapons, pets, houses, and more.
These assets are typically represented as Non-Fungible Tokens (NFTs), which can be traded on the NFT marketplace. This means that the buyer has complete control over the assets without any need for a middleman or additional fees for buying or selling.
A great example of this concept in action can be seen in games like Sandbox and Decentraland, which are set within the metaverse. In these games, players can purchase virtual land and then charge other players to visit it, creating a new revenue stream and a more immersive gaming experience.
Exploring the Advancements and Innovations Driving GameFi's Rapid Growth
According to data from crypto.com, the blockchain gaming market is projected to reach a staggering $50 billion by 2025. This presents a significant opportunity for GameFi to establish itself as a major player in the industry.
One of the key factors driving the growth of GameFi is its ability to bridge the gap between the gaming and cryptocurrency communities. 
The existence of blockchain gaming brings the definition of "crypto" closer to the community. According to a survey conducted by Chainplay, at least 75% of GameFi investors first got involved in the crypto world after participating in GameFi ecosystems.
Blockchain technology has the potential to revolutionize the way we play and monetize games, and GameFi is at the forefront of this movement.  
Here are some of the reasons why GameFi is a fast-growing ecosystem:
Blockchain provides players with complete control over their assets
GameFi's rapid growth is partly due to its emphasis on player ownership and control. In traditional gaming systems, players are often limited in their ability to own, trade, or monetize in-game assets.
GameFi, however, allows players to own and use their assets as they see fit. This has led to increased engagement and investment in GameFi ecosystems, as players can fully participate in the game's economy.
GameFi introduces a new economic model based on games
GameFi's innovative approach to the gaming industry is rooted in the use of blockchain technology, non-fungible tokens (NFTs), cryptocurrencies, and the Play-to-Earn (P2E) model. These elements work together to create a new economic foundation for the gaming industry.
In GameFi, players can obtain in-game assets (such as NFTs) through various means, including playing the game, completing in-game tasks, or participating in events. These assets can then be sold on various NFT marketplaces. Thus, players can monetize their time and effort within the game.
In addition, the GameFi ecosystem also opens up new opportunities for virtual jobs and careers. The demand for skilled workers in game development, marketing, and community management will only increase as the gaming industry continues to grow, evolve, and embrace the concept.
Numerous investment opportunities
GameFi's potential for decentralized finance (DeFi) integration is also attracting attention from investors and developers. By allowing players to earn and spend real-world currency within the game, GameFi is creating new opportunities for financial investments and potential collaborations with the DeFi space.
The GameFi industry is gaining significant traction, drawing the attention of investors and venture capitalists with its successful fundraising, robust growth, and dedicated community of enthusiasts.
According to DappRadar, Web3 games and metaverse projects raised nearly $750 million in funding in August 2022, representing a 135% increase from the previous month. A leading venture capital firm Andreessen Horowitz of a16z, also invested $4.6 million into a game guild for upcoming games, demonstrating their belief in the potential of blockchain gaming.
Overall, GameFi's growing ecosystem is a testament to the potential of blockchain gaming. With its innovative approach to player ownership and its potential for DeFi integration, GameFi is poised to continue its upward trajectory in the coming years.
An Overview of GameFi 1.0 Projects
GameFi projects usually go beyond the virtual world of gaming. They also provide DeFi services like yield farming and staking. If you're not sure where to start, here are some of the most promising GameFi 1.0 projects:
Axie Infinity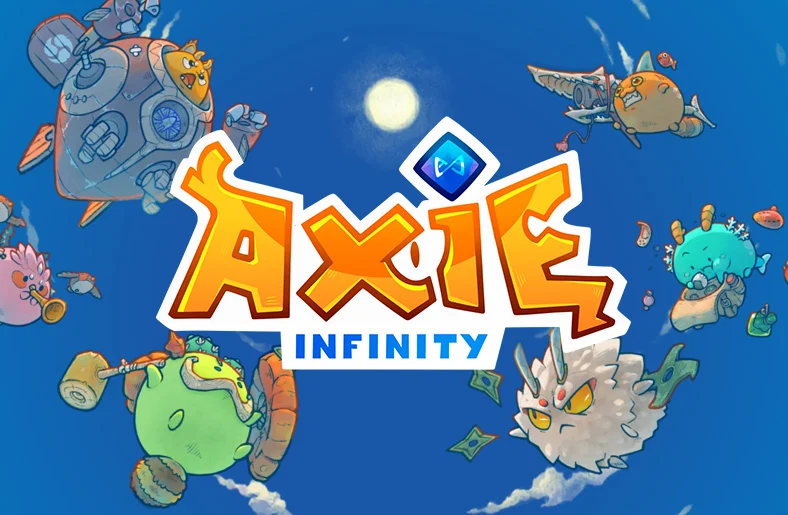 Axie Infinity enables players to combine their passions for NFTs, crypto, and nostalgic gaming. Players can earn money from anywhere and for as long as they want by playing the game.
To play Axie Infinity, you must first create a Ronin Wallet, the ecosystem's native wallet. Then transfer a sufficient amount of wETH (wrapped Ethereum) to the wallet to buy 3 Axies. If you can't do this, then you can participate in a scholarship program that connects players who do not have the financial means to buy their Axies with token holders who do not have the time to play. The rewards are then distributed according to the terms agreed to by both parties.
In March 2022, the network's Ronin bridge was the target of one of the largest DeFi exploits in history. North Korean hackers stole 173,600 ETH and $25,500,000 USDC from the network, but Binance was able to get the money back.
Even after the attack, there wasn't a big drop in the number of users, and Axie Infinity is still the biggest project on GameFi in terms of volume.
CryptoMines

This Sci-Fi Play-to-Earn NFT game was designed to offer users a fun experience by collecting spaceships and workers. The spaceships are used to search for Eternal (the mineral that allows players to live another day and make money along the way).
CryptoMines aims to be the greatest Sci-Fi blockchain-based game while allowing users to enjoy the vast universe and strategic gameplay that the game offers.
The game, which is deployed on the Binance Smart Chain, can be used with web3 wallets (like MetaMask) for accepting transactions and paying for gas. Players own the assets in the game, and they can be minted as NFTs under the ERC-721 standard. They can then be sold to another player through peer-to-peer (P2P) methods.
Starsharks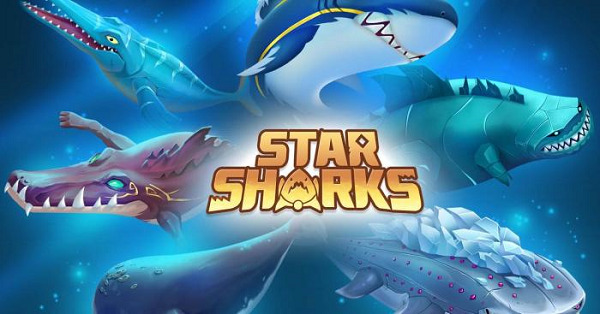 Starsharks is an NFT-GameFi ecosystem developed on the Binance Smart Chain (BSC). It is created by governance committees, players, and game developers. Although the game incorporates different games, including Starsharks Warriors, its primary goal is to introduce players to the shark metaverse using the same character (i.e., shark).
In addition to eliminating barriers between games, the project also focuses on empowering users to collaborate, build, and govern the metaverse, thereby fostering a community culture.
Starsharks sees itself as a forerunner in the Content-Fi world, providing a sustainable way to give value back to the community (by rewarding the community's creativity).
Most of the revenue generated on Starsharks will be returned to the community, incentivizing creative growth ideas for the Starsharks ecosystem and community. The Starsharks project has relied on a dual-token economy to realize its vision.
Challenges Facing the GameFi World
In the GameFi world, a significant challenge is the widespread use of pay-to-win models in many games. These models often require players to make substantial initial investments, which can deter many potential players and hinder the adoption of blockchain and cryptocurrency.
The over-monetization of games can make it difficult for players to engage fully with game-related apps. To address this challenge, game developers should consider using a free-to-play model, which would allow players to try the game before committing to purchasing in-game assets.
By adopting a free-to-play model, players can make more informed decisions about their investments and fully experience the game's features before committing to spending money. This approach can help to increase player engagement and drive the adoption of blockchain and cryptocurrency in the GameFi world.
Also, the impact of GameFi on the environment is a growing concern. According to DappRadar, gaming accounted for 75% or 112 million of the total 150 million blockchain transactions in the last week of April 2022. The number of active blockchain games increased by 92% from 2021 to 398 games in January 2022, and by April 2022, the number had risen to 455 active games.
Although many of these transactions now occur outside of the Ethereum mainnet, resulting in a lower environmental impact, the industry must consider the significant increase in volume to control future emissions.
Rob Schmitt, the Chief Operations Officer of Toucan Protocol, believes that using carbon offsets in blockchain games can create an eco-friendly system.
GameFi's Future Prospects
The crypto gaming industry has a huge growth potential, with about 3.24 billion players worldwide. In 2021 alone, investors invested over US$3.6 billion in cryptocurrency gaming firms, making it a watershed year for the developing sector. 
GameFi has shown glimpses of a promising future thanks to the popularity of its projects (such as Axie Infinity). However, the dynamic nature of blockchain technology makes it difficult to predict the new technologies and features that will shape the future of GameFi platforms. 
As blockchain technology continues to evolve and become more advanced, it is uncertain how these advancements will impact GameFi's operations and if they will open up new opportunities for monetization. 
However, one thing is certain, the potential for growth in this industry is immense, and GameFi is well-positioned to capitalize on it. With the growing trend of decentralization and the use of cryptocurrency in the gaming industry, GameFi is poised to be a leader in the space and continue to drive innovation in the sector.
In Conclusion
Projects like Axie Infinity and The Sandbox have showcased the potential of blockchain gaming and GameFi, with millions of players worldwide participating in these games. 

Additionally, the decentralized nature of GameFi has allowed for a more immersive and engaging gaming experience, with players having greater control over their in-game assets and more opportunities to interact with one another.

However, for it to thrive, developers must focus on creating games that demonstrate the unique benefits of decentralization and work to address concerns about the accessibility and environmental impact of blockchain gaming.

With these efforts, GameFi has the potential to become a leading platform in the gaming industry and attract an even larger and more diverse audience of players.
Disclaimer: This article is intended solely for informational purposes and should not be considered trading or investment advice. Nothing herein should be construed as financial, legal, or tax advice. Trading or investing in cryptocurrencies carries a considerable risk of financial loss. Always conduct due diligence.
If you would like to read more articles like this, visit DeFi Planet and follow us on Twitter, LinkedIn, Facebook, and Instagram, and CoinMarketCap Community.
"Take control of your crypto portfolio with MARKETS PRO, DeFi Planet's suite of analytics tools."